Bulk storage
Farm level bulk storage
At farm level grain is often stored in bulk in small outside granaries or in woven baskets or containers made from wood, metal or concrete, which are located under or inside the house. These storages vary in capacity from 200−1000 kg.
Losses from insects, rodents, birds and moisture uptake are usually high in traditional bulk storage systems.
Commercial bulk storage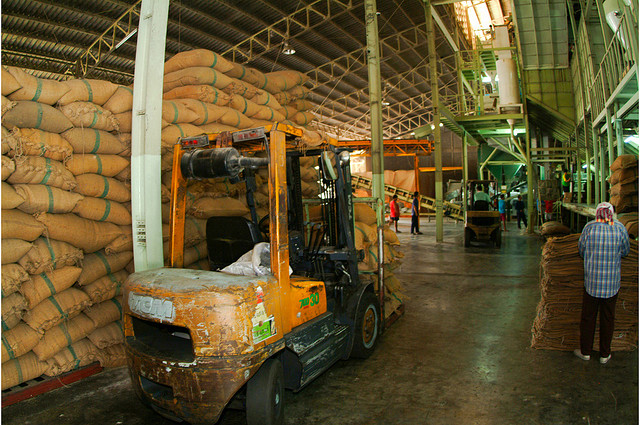 The large export mills and collection houses sometimes use metal or concrete silos. These silos range in size from 20−2,000 ton capacity. Silos have the advantage that they can be more easily sealed for fumigation and less grain is spilt or wasted.Silos are not very common in Asia because of problems with moisture migration inside the silo which results in hot-spots and molds.