Harvesting operations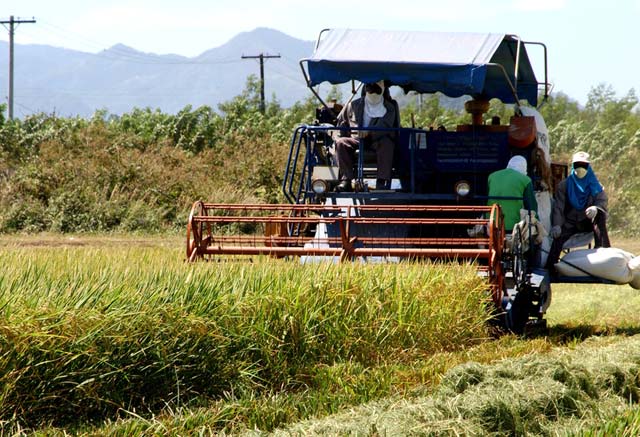 Harvesting rice consists of the basic operations cutting, threshing, and cleaning. These activities can be done in individual steps or in combination using a combine harvester.
There are also traditional harvesting system activities such as field drying and cut crop field stacking. However, traditional operations are not recommended due to increased incidence of rapid quality deterioration and increased losses.
Harvest is usually a busy time for farmers and contract service providers because most crop matures around the same time and, in addition, the fields have to be prepared for the next crop after harvesting. The potential for accidents is therefore high.
Operators of farm machinery should follow health safety precautions during harvesting.