Rice is a semi-aquatic plant, which has a high demand for water, particularly over the reproductive stage from panicle initiation to early grain development. Rice is more susceptible to water stress than most other crops and yield reductions occur at much lower stress levels.
However, water is becoming increasingly scarce and expensive so it is important to find methods to reduce water consumption.
This module on water management shows important practices that explain how to use water in the most efficient and effective way without yield loss.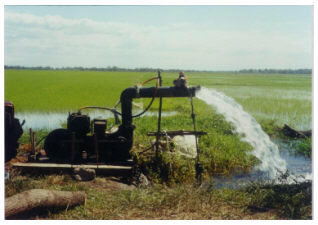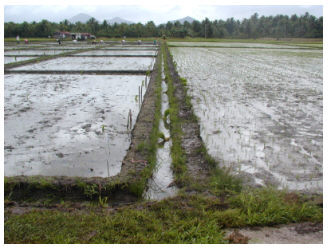 This module explains you when the rice field needs to be irrigated (left),
and when it is better to drain it (right).